Planning
Planning Documents
2020 Planning & Zoning Annual Report
Connecting Boardman Active Transportation Plan, 2019
Connecting Boardman Appendices
Market Street Feasibility Study June 2019
Planning & Zoning Annual Report 2018
Appendix A – Maps
Appendix B – Countermeasures
Appendix C – District Survey Data
Appendix D – Meetings/Promotions
Planning & Zoning Strategic Action Plan 2017
---
Safe Routes to School
The Safe Routes to School program was created to encourage and enable K-8 students to walk or ride their bicycles to school. The program is administered by the Ohio Department of Transportation. Similar programs have been implemented in Lowellville, Poland, Canfield, and several other area communities. Options are now being considered for bringing this program to Boardman.
A meeting was held at Boardman Center Intermediate School on Tuesday, November 27 to explain this program to the community.
Input from parents and others was invited at this meeting. The responses will be used to help identify target areas for infrastructure and will allow us to address any concerns that parents might have regarding infrastructure surrounding the schools.
Safe Routes funding can be used for physical improvements (engineering) such as improved crosswalks, sidewalks, lighting, etc. Funds can also be used for education and encouragement programmings, such as bicycle rider/pedestrian training and a frequent pedestrian/rider program.
Click here to view a PowerPoint presentation that was shown at this meeting.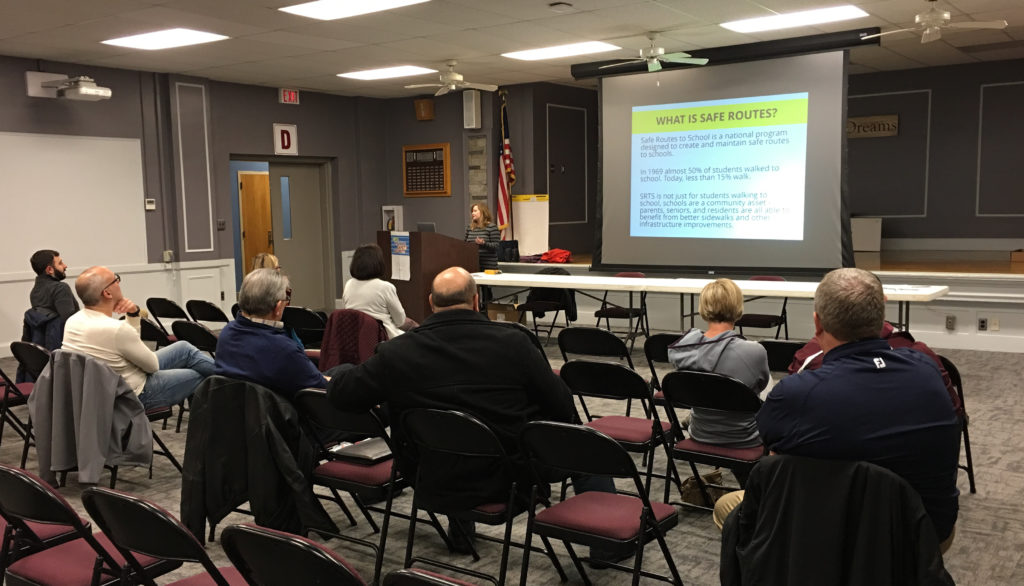 ---
Comprehensive Planning Meetings
In January and February of 2018, two public meetings were held to gather input on the Boardman Township's Comprehensive Plan: Building a Better Boardman.
Click here to view a presentation prepared for the Comprehensive Planning meetings.
A detailed survey with questions concerning the future of Boardman Township was made available to township residents. Input from this survey is also under consideration by township officials.
To view online survey responses click here.