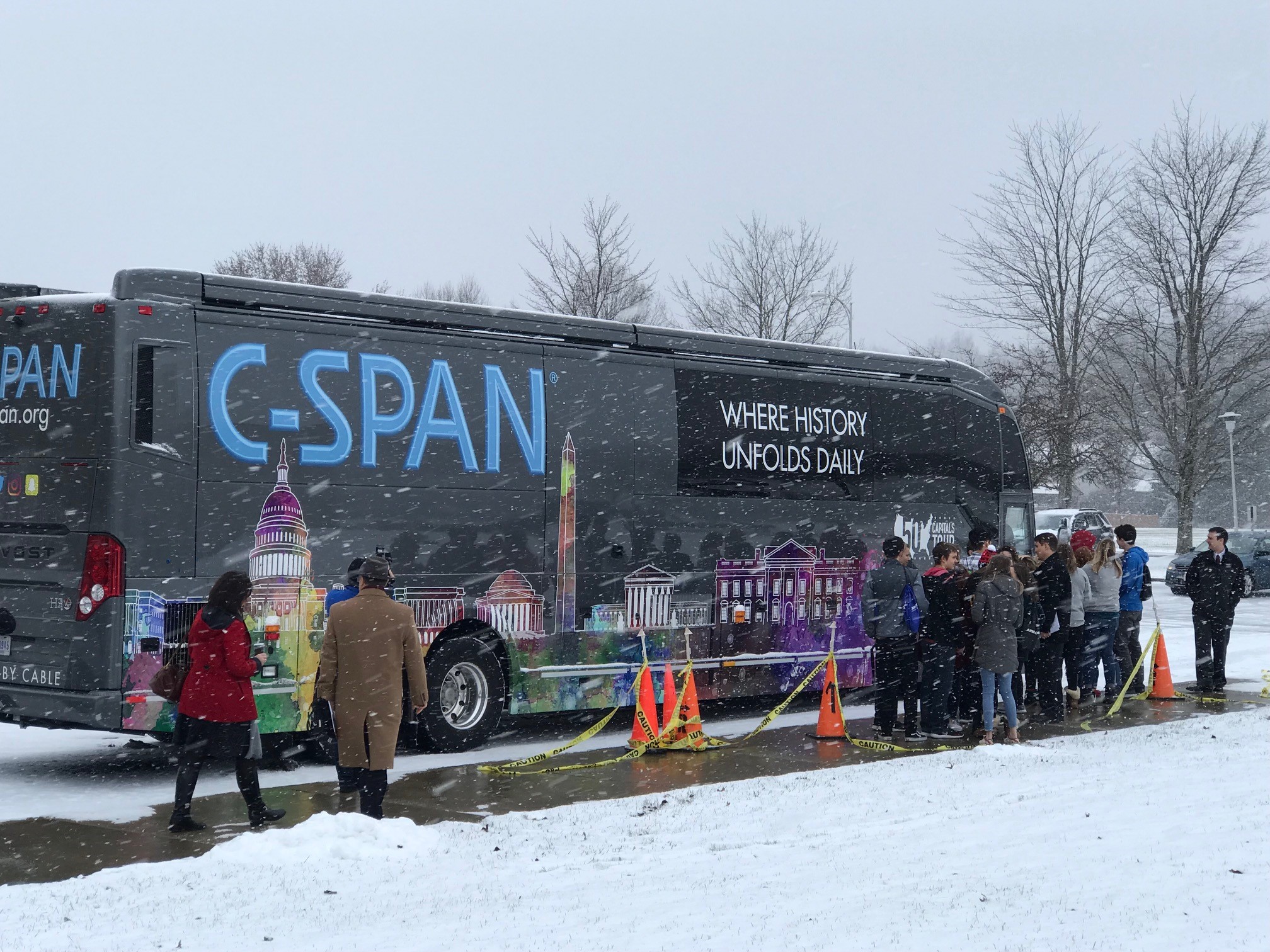 C-SPAN Bus Visits Boardman High School to Encourage Civic Engagement
The C-SPAN bus is touring all 50 state capitals to celebrate the network's 25th anniversary. It's also making some other stops along the way, and it came to the Mahoning Valley under the sponsorship of Armstrong Cable. Boardman High School was one of the locations visited recently.
Aboard the bus are a number of interactive features and videos, and government officials also join in to enhance the experience for students and to encourage them to become engaged with government on the local, state and federal levels.
Ohio State Representative John Boccieri of Poland (D-59th) and State Sen. Joe Schiavoni of Boardman (D-33rd) were among the officials who joined the bus in Boardman. Representing Boardman Township were Trustees Tom Costello, Larry Moliterno and Brad Calhoun; Fiscal Officer William Leicht; and Administrator Jason Loree, who is shown addressing the students.