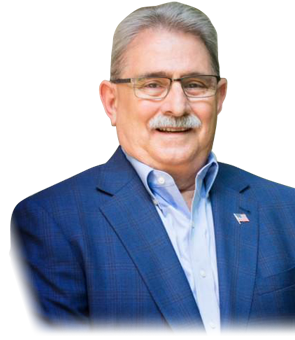 Tom Costello
Trustee
Tom Costello is now serving his 5th term as a Trustee for Boardman Township.
Tom recently retired, after a 40 year career at James and Sons Insurance, a local independent insurance agency located in Boardman. He served in many capacities, with the last 20 plus years as president of the company.
He attended Youngstown State University, and is a graduate of Leadership Youngstown. He has served on several boards in the insurance industry throughout his career.
Tom has been active in our community for many years. His involvement includes Kiwanis, Boardman Civic Association, Hope House Visitation, Steel Valley Homes for Youth and more. Tom continues to serve as an active member and is past president of the Mahoning County Township Association. He also continues a long standing involvement on the executive committee of CLOUT, Coalition of Large Urban Townships. He was proud to have co-chaired the fundraising drive to build the Boardman Performing Arts Center, and was especially honored to have received the Boardman Civic Association's Community Service Award for 2005.
Tom and his wife, Janet, have a daughter and son-in-law, Jennifer and Michael Wolfe; a son and daughter-in-law, Adam and Danielle Costello; and grandchildren, Mallory and Cameron Wolfe and Brielle Costello.
Please contact Tom with any concerns or comments via phone at 330-726-4177, x. 61818, or email Tom at tcostello@boardmantwp.com