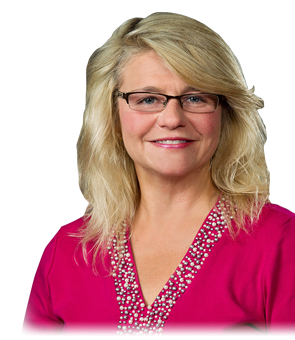 Stephanie Landers
Deputy Administrator
Stephanie Landers' hometown is Boardman, Ohio. A graduate of Boardman High School, she settled in Chicago where she graduated from Lake Forest College and Keller Graduate School. After starting a communications firm specializing in video and satellite production, she moved to Washington, DC, providing production services — most notably the White House's first webcast — for the Clinton and Bush administrations.
After relocating back to Boardman, and before joining Boardman Township, she worked at both Youngstown State University and Forum Health's Executive Offices. At Boardman Township, she is the Deputy Administrator.
Stephanie is a board member of the Boardman Civic Association. She has actively participated in many other service organizations, in addition to teaching business courses at the Mahoning County Career and Technical Center (MCCTC) and ITT. She is also a graduate of the Ohio Township Association's Leadership Academy and the Regional Chamber's Mahoning Valley Local Government Leadership Academy.
Stephanie can be reached at 330-726-4177, x 61818, on her cell phone at 330-565-2543, or via email at slanders@boardmantwp.com.