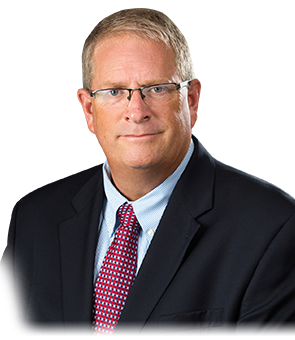 Brad Calhoun
Trustee
Brad Calhoun was elected Trustee on November 3, 2009 and re-elected to four-year terms in 2013 and on November 7, 2017.
He holds a Bachelor's Degree in Secondary Education/Social Studies Comprehensive from Youngstown State University and a Master's Degree in Curriculum Education from Ashland University.
Brad is employed by the Boardman Local Schools as an In-School Reassignment Instructor at Boardman Center Intermediate School (BCIS). He also holds the supplemental position of Instruction Coordinator of the Social Studies Department at BCIS.
He is a Trustee of the J. Ford Crandall Foundation and has participated in many community organizations, including the Mahoning County Township Association, Ohio Township Association, Mahoning County Emergency Management Agency Planning Committee, Boardman Lions, Boardman Civic Association and Boardman PTA.
Brad and his wife Susan (Schaefer) have two children. Sue is employed as a fourth-grade teacher with the South Range Local Schools; Jayson, who earned his Bachelor's Degree in Business Administration with a concentration in Human Resources from Youngstown State University, is currently employed by R & J Trucking; and Adam is a recent graduate of Youngstown State University with a Bachelor's Degree in Business Administration.
My Goals
Maintain the respect of Boardman residents and Valley leaders
Work cooperatively to provide the best services our community deserves and expects
Be fiscally responsible and accountable with Township funds
Maintain strong Police, Fire, Road and Zoning Departments
Protect the integrity of our community
Feel free to contact Brad at (330) 726-4177, x. 61818 or via email at bcalhoun@boardmantwp.com