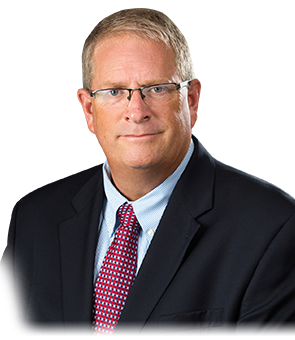 Brad Calhoun
Trustee
Brad Calhoun was elected Trustee on November 3, 2009, and re-elected to another four-year term in November of 2013, 2017 and 2021.
He holds a bachelor's degree in Secondary Education/Social Studies Comprehensive from Youngstown State University and a master's degree in Curriculum Education from Ashland University.
Brad retired from the Boardman Local Schools on May 28, 2021, after a 33-year career teaching eighth grade American History and concluding his final year as student & family support coordinator. After his retirement, Brad joined the Executive Team at Phantom Fireworks.
He is a Trustee of the J. Ford Crandall Foundation and has participated in many community organizations: including the Mahoning County Township Association; Ohio Township Association; Mahoning County Emergency Management Agency Planning Committee; Boardman Lions; Boardman Civic Association; and Boardman PTA.
Brad and his wife Susan (Schaefer) have two children. Sue is employed as a fourth-grade teacher with the South Range Local Schools; Jayson, who earned his bachelor's degree in Business Administration with a concentration in Human Resources from Youngstown State University, is currently employed by R & J Trucking as the Director of Operations; and Adam graduated from Youngstown State University with a bachelor's degree in Business Administration and is employed as the Assistant Inventory Control Manager with Phantom Fireworks.
Brad and Sue welcomed their first grandchild in July. Quinn Berkeley is the first Calhoun girl in 91 years.
Feel free to contact Brad at (330) 726-4177, ext. 61818 or via email at bcalhoun@boardmantwp.com