New Township Service Allows for Safe Internet Transactions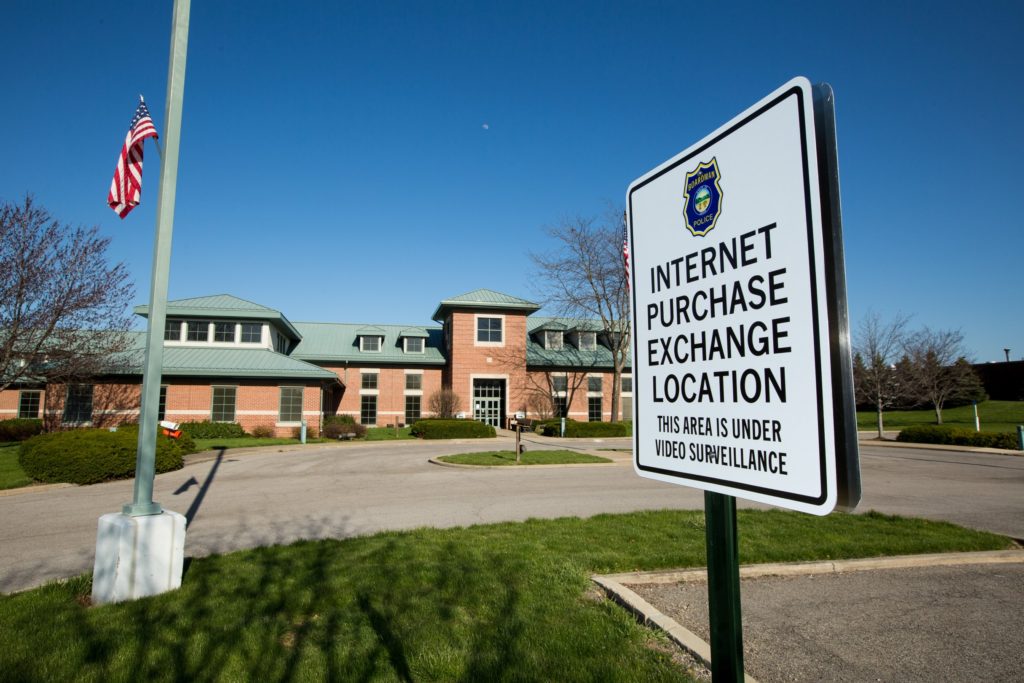 Boardman Township is offering Internet Buyer's Exchange Location Sites for those in the community who buy, sell and trade items online. The sites allow people to exchange items in a public place that is under surveillance and located in front of and in the Boardman Police Department.
The Internet Buyer Exchange Location Sites are located at the Boardman Township Government Center, 8299 Market Street. There are two locations — in the main parking lot and inside the building. Both locations are under 24/7 surveillance by the Boardman Police Department. The location inside our Police Department lobby in the Government Center is open during normal business hours, 8:00 a.m. to 4:00 p.m. Monday through Friday (closed holidays).