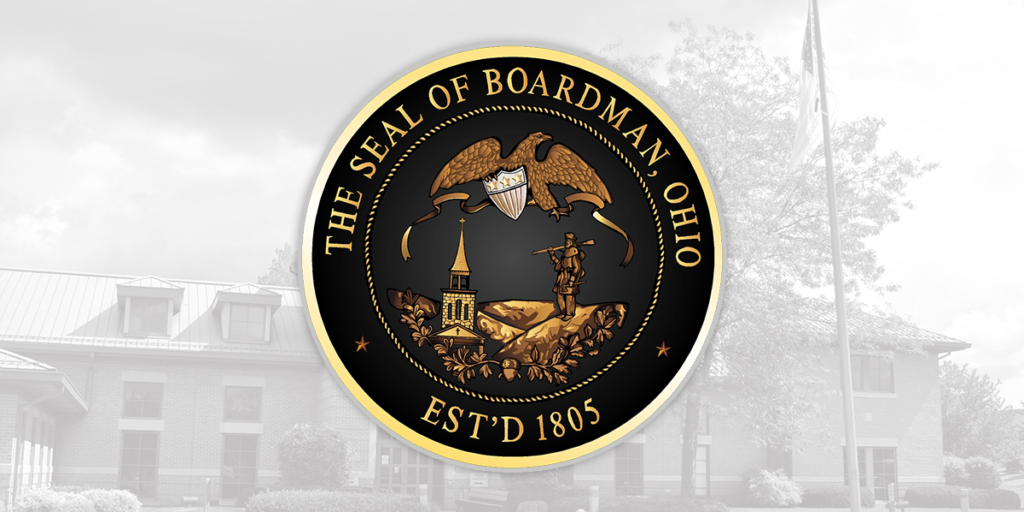 Advertisement for Bids, Service Garage Re-Roof
Sealed bids will be received at the office of the Boardman Township Road Superintendent, 8299 Market Street, Boardman, Ohio 44512 until 12:00 p.m. Noon on March 4, 2022 and will be opened and read immediately thereafter for the following:
SERVICE GARAGE RE-ROOF — REBID
OPINION OF PROBABLE CONSTRUCTION COST:  $750,000.00
COMPLETION DATE:  AUGUST 26, 2022
The bid specifications, drawings, plan holders list, addenda, and other bid information (but not the bid forms) may be viewed and/or downloaded for free via the internet at https://bids.ctconsultants.com.  The bidder shall be responsible to check for Addenda and obtain same from the web site.
Bids must be in accordance with drawings and specifications and on forms available from CT Consultants, Inc. at a non-refundable cost of One Hundred Twenty-Five Dollars ($125.00). Documents may be ordered by registering and paying online at  https://bids.ctconsultants.com.  Please contact  planroom@ctconsultants.com  or call (440) 530-2395  if you encounter any problems viewing, registering or paying for the documents.