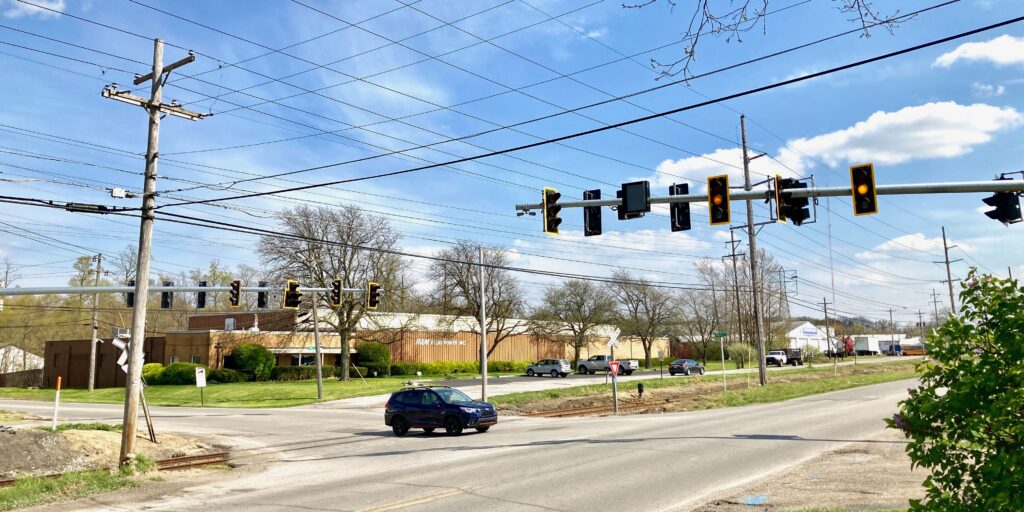 New Traffic Signal at Southern Boulvard and Maple
Boardman Township is working with the Ohio Department of Transportation and the Ohio Rail Development Commission on adjusting the new rail/light signalization at Southern Boulevard and Maple in Boardman Township.
Frequently Asked Questions
Why is there a signal there?
The Ohio Rail Commission identified the intersection as a safety concern. The new traffic light was designed to stop vehicle traffic and allow rail traffic, as the intersection would not allow for typical crossbars. The project was funded by the Rail Commission through a grant and designed by the Ohio Department of Transportation (ODOT).
Who is responsible for the traffic light?
Upon completion of the signal, the Township will maintain ownership of the signal for maintenance, but ODOT controls the signal.
When will the traffic light be adjusted?
The Township is working with ODOT to have the light adjusted as soon as possible. The signal could be put into a 6-way stop mode to alleviate traffic congestion southbound on Southern Boulevard as soon as April 23. The signal could go back to full utilization if timing can be optimized.
Can a left-hand turn lane be added on the southbound portion of Southern Boulevard?
Not at this time, as there is not enough road right-of-way at that crossing.
For any additional questions, comments, or concerns please contact Township Road Department at 330-726-4190 or follow this link.