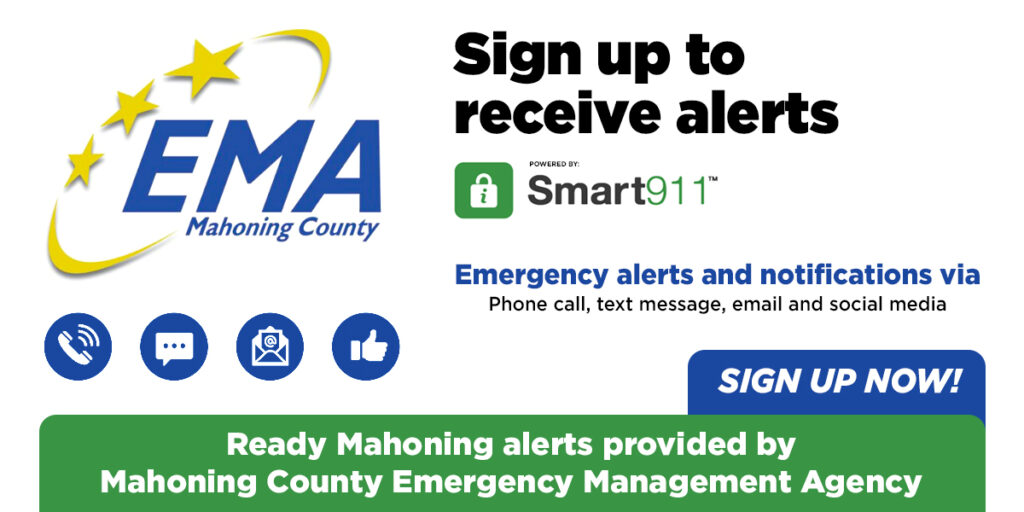 New Countywide System Sends Emergency Alerts to Your Cell Phone
The Mahoning County Emergency Management Agency is making a new Emergency Alert System available to all county residents that is designed to keep you informed in the event of an emergency or severe or non-severe weather event.
Through the Smart911 Ready Mahoning service, you can choose to receive text, email, voice message and/or social media alerts, and can customize the type of alerts you want to receive. Emergency alerts are sent 24/7 when there is an immediate threat to life and/or property.
This service is provided at no cost to the public; however, message and data rates may apply depending on your provider and phone services.
Click here to learn more about this service, including how to sign up. You can also visit alerts.smart911.com for more information.