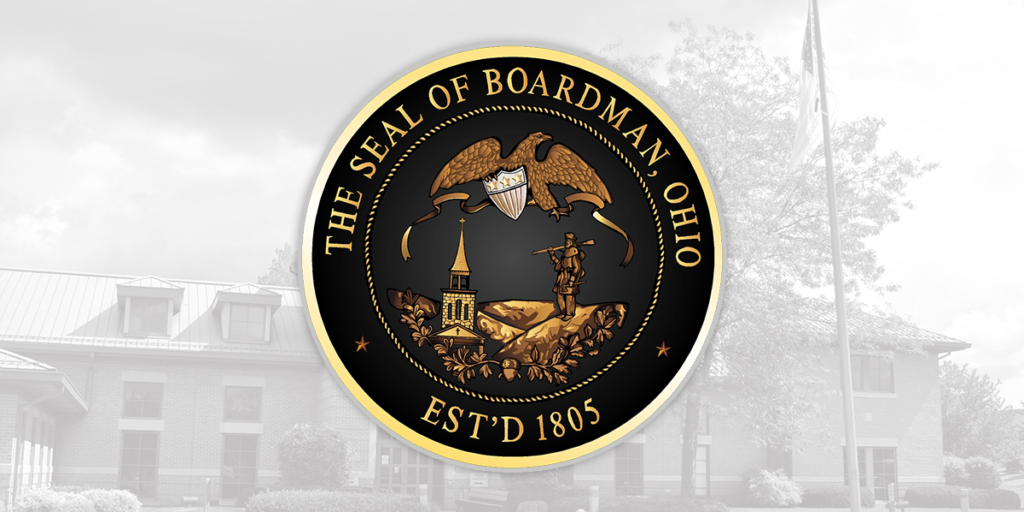 No Public Access to Trustee Meetings; Mar. 23 Meeting Will Be Streamed Online
In conjunction with all State and Federal Rules and Guidance as ordered under the State of Emergency by the Governor of Ohio and President of the United States:
Effective immediately and until further notice, there will be no public access to Trustee meetings at the Township Government Center.
All regularly scheduled Trustee meetings will be changed to "Special" meetings and will be streamed live online. The next meeting is scheduled for Monday, March 23 at 5:30 p.m.
UPDATE: This meeting will be live streamed on Boardman Township's Facebook page: www.facebook.com/BoardmanTWP
Any change in time or cancellation will be advertised accordingly.
Also:
All Zoning Meetings and Hearings are cancelled until further notice.
For information from the State of Ohio on the COVID -19 / Coronavirus
Please call the State of Ohio Call Center at
1-833-4-ASK-ODH (open 9:00 a.m. to 8:00 p.m. daily)
Or visit coronavirus.ohio.gov