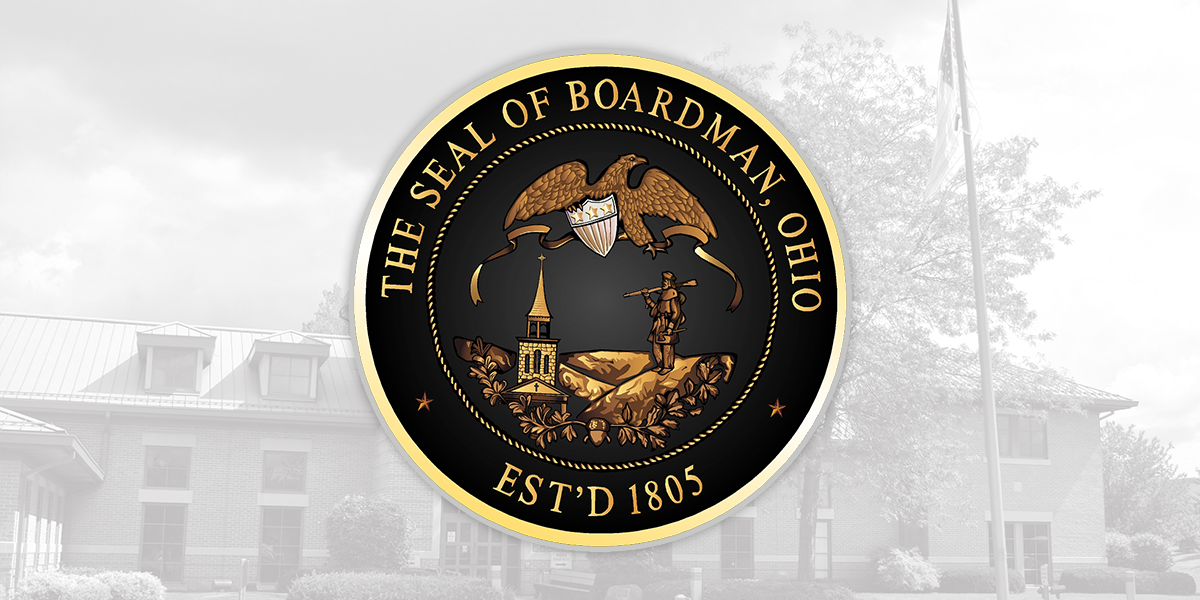 Bids Accepted Through Sept. 23 for West Huntington Drive Project
Sealed proposals will be received by the Board of Boardman Township Trustees until the bid submission date: 12:00 NOON, (BOARDMAN TIME) MONDAY SEPTEMBER 23, 2019, at the BOARDMAN TOWNSHIP ROAD DEPARTMENT, 8299 MARKET STREET, BOARDMAN, OHIO  44512, and opened and read aloud at 5:30 PM that day at the Boardman Township Trustees Board Meeting, 8299 Market Street, Boardman, Ohio 44512 for a project at West Huntington Drive in Boardman Township.
A copy of the plans and specifications for this project may be obtained at the Boardman Township Fiscal Office or Boardman Township Road Department, 8299 Market Street, Boardman, Ohio  44512.
Please see this document for additional information.