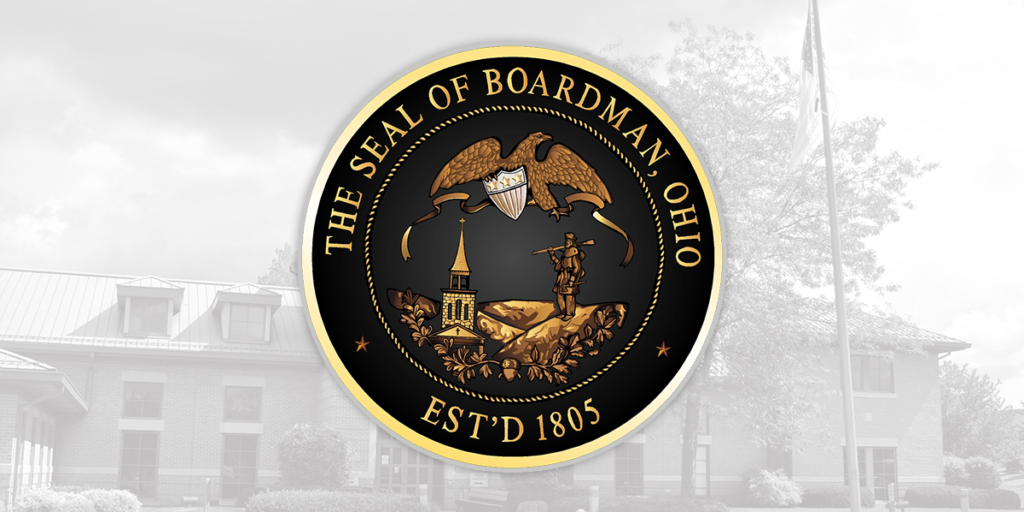 Township Zoning Code Update Meeting Set for Aug. 6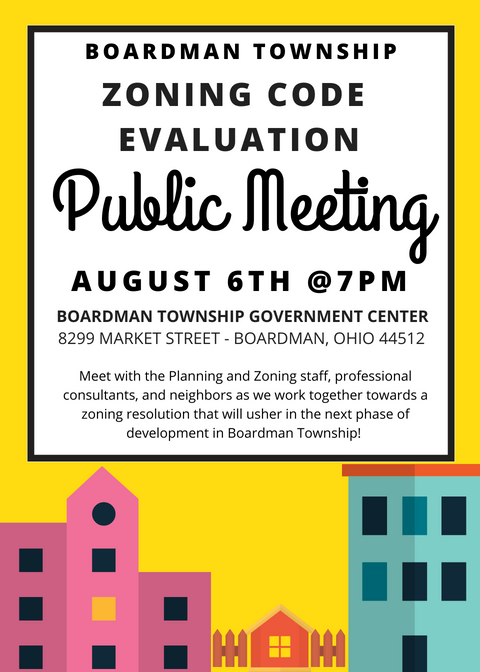 Boardman Township will have an initial meeting in regards to the Township Zoning Code update on August 6. A full comprehensive update to the Zoning Code has not taken place since 1948, when it was first enacted. We invite Boardman residents to learn about some of the recommended changes and share their input.
At the meeting, the consultants will share recommendations for major changes to the Zoning Resolution. They will gather public input and feedback prior to drafting the new Zoning Resolution.
All the preliminary information can be found at https://www.buildingabetterboardman.com. The code evaluation report will be posted at least a week in advance of the meeting.
Please join us:
Monday, August 6th
7:00 p.m
Boardman Township Government Center
8299 Market Street