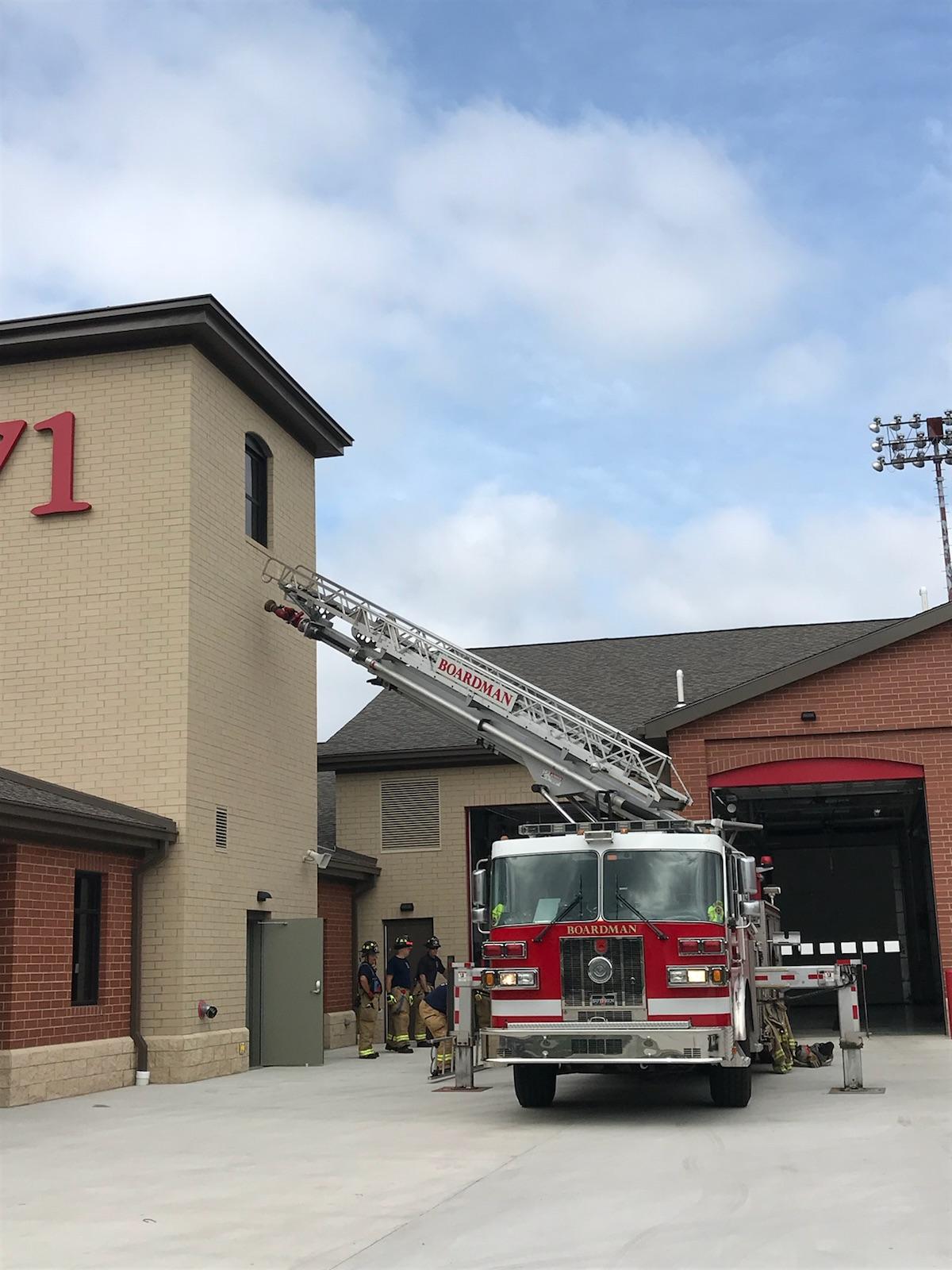 Firefighters Are Training at the New Main Station
Boardman Township firefighters have already begun to train at the new training tower at the Main Fire Station on Market Street at Stadium Drive.
In these photos, we see them practicing placement of ground ladders and aerial ladder operations for victim rescue. These skills need to be maintained in order to effectively rescue victims in a timely manner. Firefighters' efficiency at their tasks can make a huge difference when lives are on the line and every second counts!