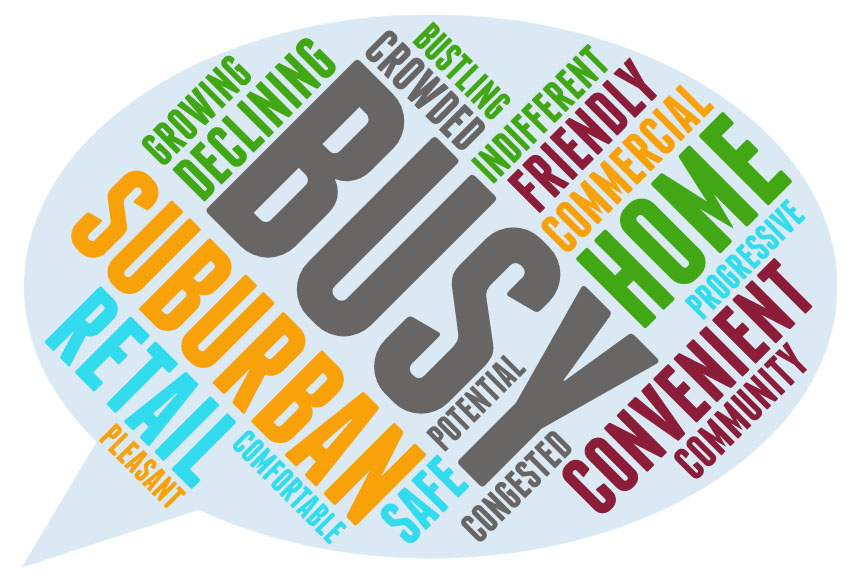 "Build a Better Boardman" Planning Survey Deadline is Feb. 23
The Boardman Planning and Zoning Department recently completed two well-attended and very successful Comprehensive Planning meetings that were designed to help "Build a Better Boardman" by getting input from residents on their vision for the township's future.
If you weren't able to attend the meetings, you still have an opportunity to make your voice heard. From now through Friday, February 23, you can fill out an online survey that asks many questions about the direction Boardman residents feel the township should take in the coming years.
To take this survey, please click HERE. Residents who complete every question on the survey will be eligible for a drawing for gift cards to be to given away.
Note: the graphic above is a "word cloud" created from responses to the first question of the survey: "What ONE word would you use to describe Boardman?"