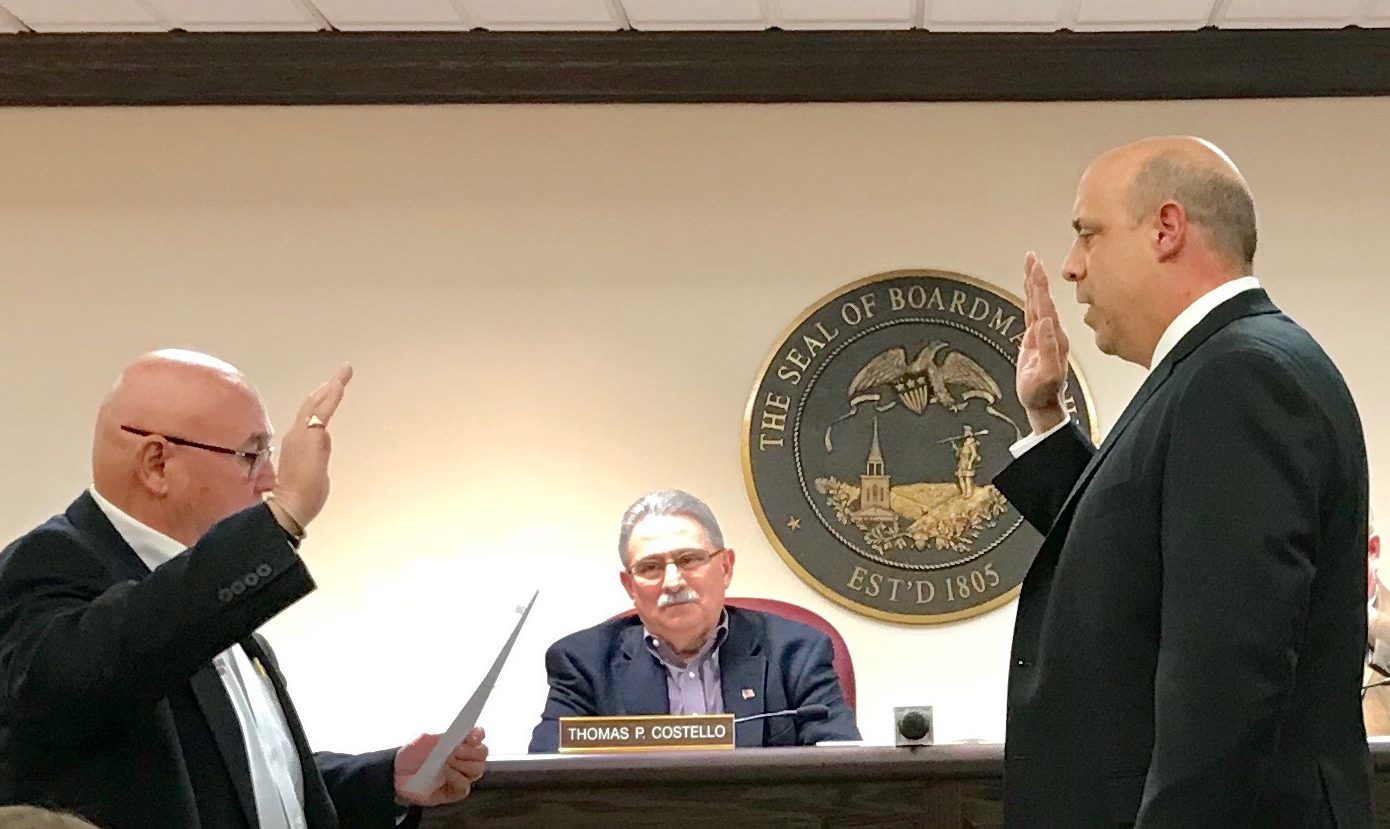 Todd Werth Sworn In as New Boardman Police Chief
In ceremonies at the Boardman Government Center on December 28, Todd Werth took the oath of office to begin serving as Chief of Police for Boardman Township.
Chief Werth takes over the position from former Chief Jack Nichols, who is retiring following a 40-year career with the Boardman Police Department. Werth recently retired from the Federal Bureau of Investigation, where he served as a special agent, training officer and supervisory senior resident agent for 20 years. He and his family lived in Boardman throughout that tenure.
Boardman Township Trustees selected Werth as the new Boardman Police Chief in June of 2017 from a field of 12 applicants and three finalists for the position. He has spent the intervening months shadowing Chief Nichols and learning all aspects of his new position.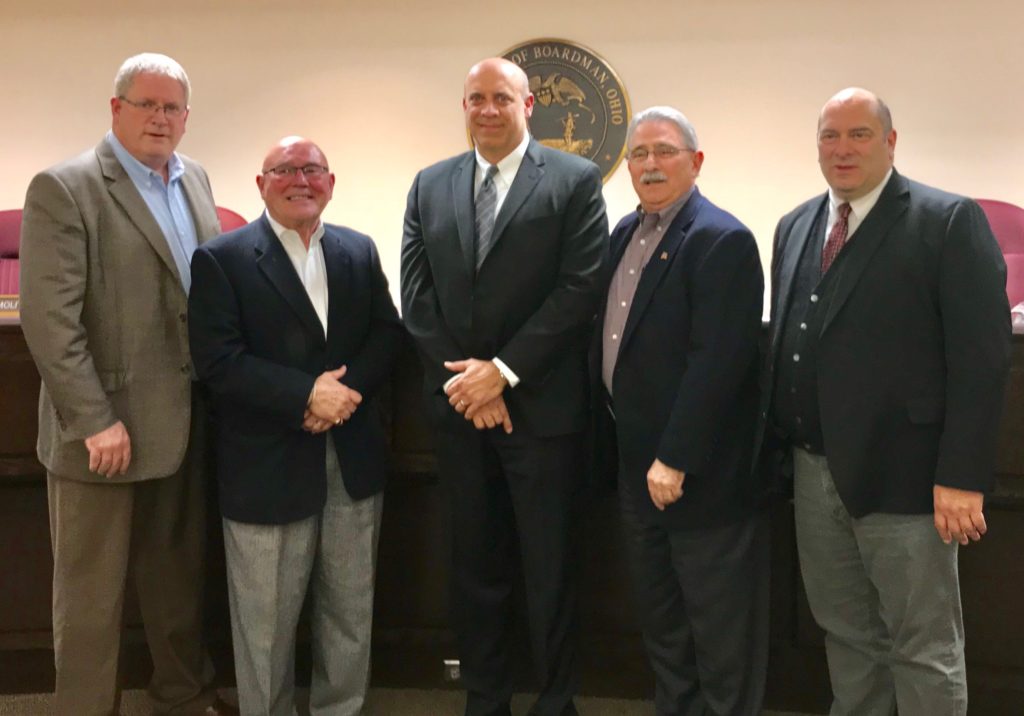 L–R: Brad Calhoun, Trustee; William D. Leicht, Fiscal Officer; Todd Werth, Chief of Police; Tom Costello, Trustee; Larry Moliterno, Trustee.