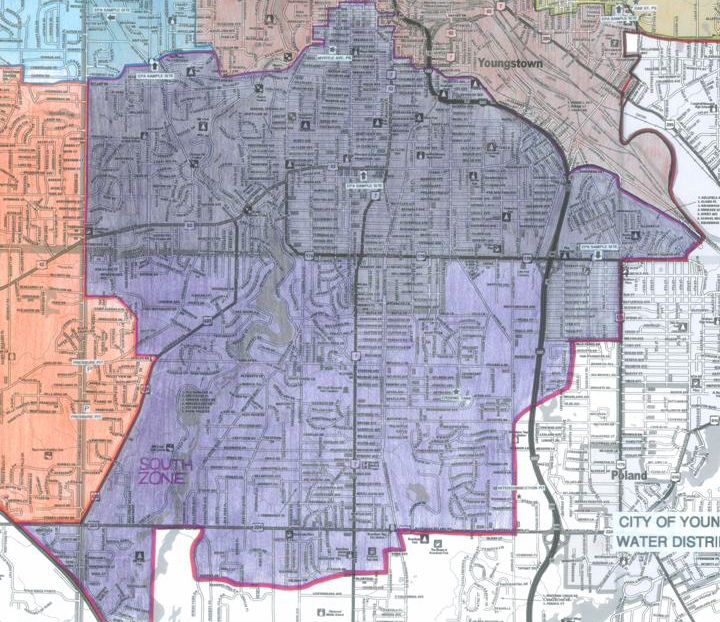 Water Tank Clean-out May Lower Water Pressure
The Youngstown Water Department will be performing a cleaning and washout of the Water Tank located on Erskine Ave. in Boardman on Saturday and Sunday, November 4th and 5th. The draining process of this tank will begin on Monday, October 30th, 2017. The refilling process will be completed by Friday, November 10th, 2017.
During this two-week period it is likely some customers on the South Side of Youngstown and Boardman will experience lower than normal water pressure.
The map above shows the areas that may be affected shaded in purple.