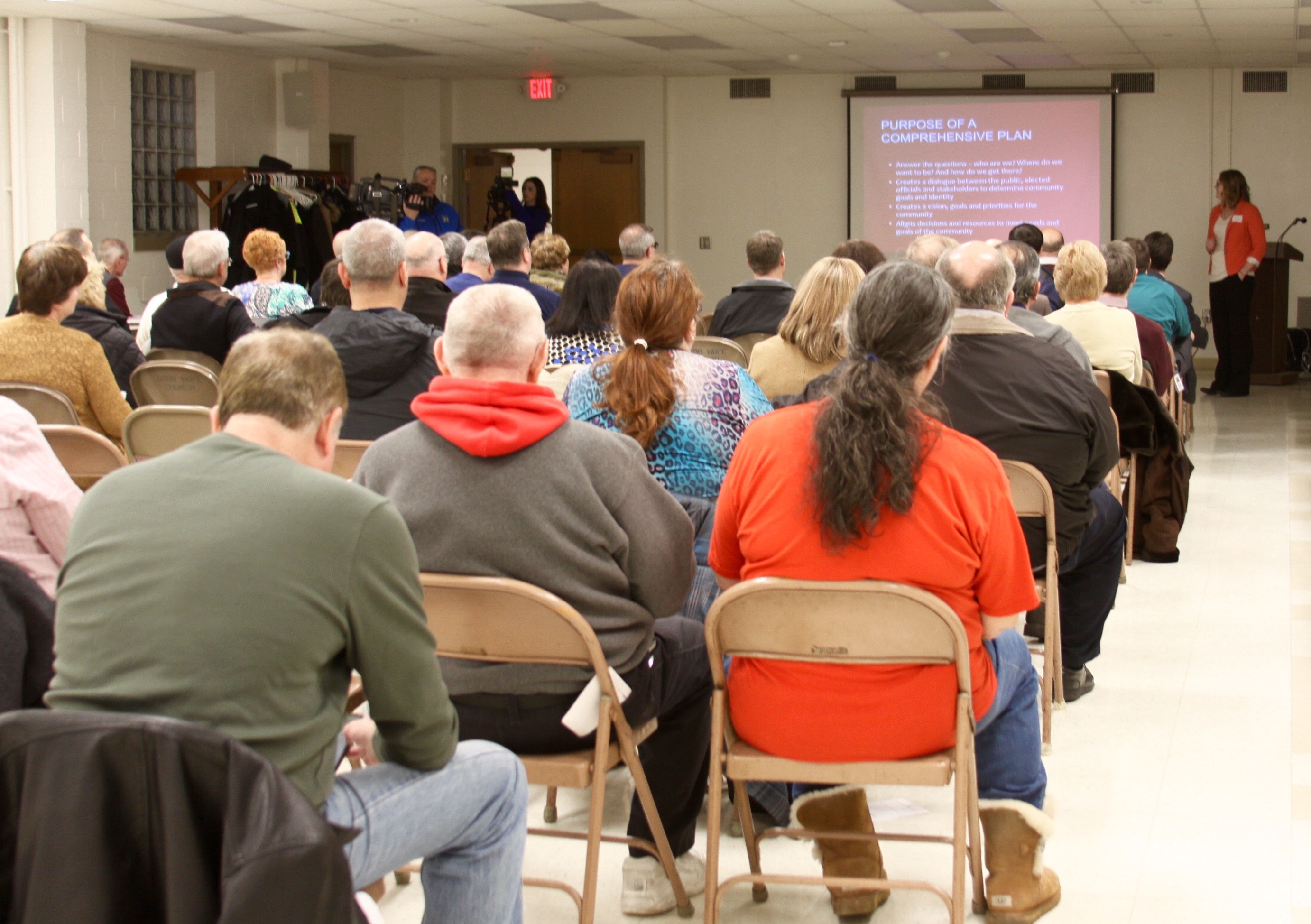 Great Turnout at Community Meetings
Boardman Township hosted two interactive community input meetings in order to help garner feedback for some of the township's overarching strategic planning projects, with residents prioritizing their main concerns. The first meeting was held at Good Hope Community Church on Thursday, January 18th, 2018, where approximately 60 residents participated. The second meeting was held at Boardman Park on Monday, February 5th, 2018 with approximately 90 residents in attendance.
Over 600 residents responded to the online survey to voice their opinions for the future of the Township. Gift cards were randomly awarded to three residents who participated in attending meetings and filling out the online survey. Congratulations to Marissa Wilkinson ($25 Stone Fruit coffee gift card); Fred Scott ($25 Giant Eagle gift card); and Cathy Zimmerman ($25 Giant Eagle gift card).
Next Steps: Develop township-wide strategies based upon community input to develop the Building a Better Boardman comprehensive plan. Future meetings will be scheduled to review the draft with the community once it is completed.
Above: Community Input meeting at Good Hope Community Church – January 18, 2018