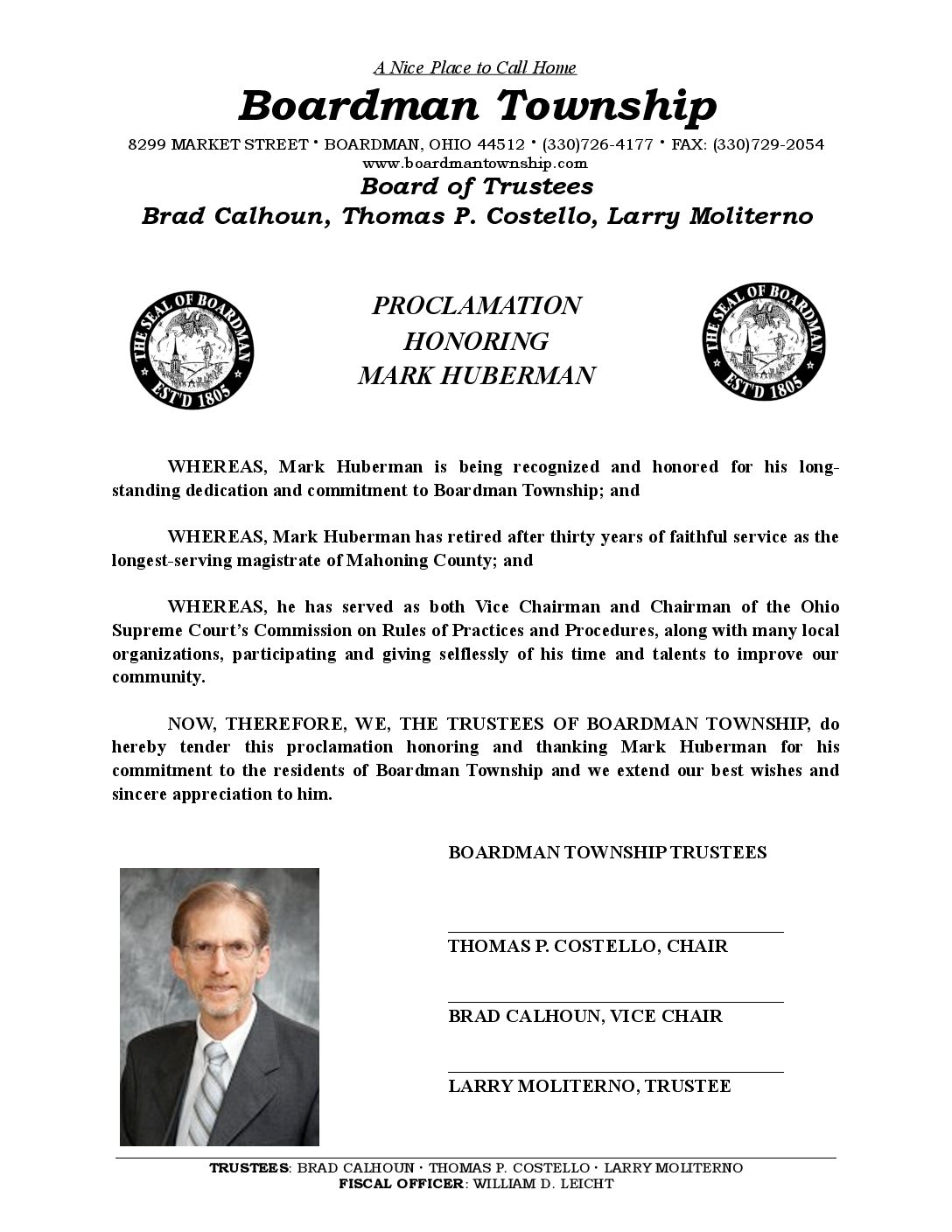 Trustees' Proclamation Honors Mark Huberman
Atty. Mark Huberman, who recently retired after a 30-year career as a Magistrate in the Mahoning County Court System, was honored with a proclamation from the Boardman Township Trustees at a recent meeting.
As a Magistrate, Mr. Huberman served in both the Mahoning County Juvenile Court and the Domestic Relations Court. He also served on the Ohio Supreme Court's commission on the rules of practices and procedure and authored an important rules change that impacted defendants appearing before the juvenile court.
Mr. Huberman was a member and past president of the Boardman Local Board of Education for 20 years, and also served on the boards of the Youngstown Playhouse and Help Network of Northeast Ohio (then known as the Help Hotline Crisis Center, Inc.).
He will remain active in retirement as administrator of the Ohio Association of Magistrates, a statewide organization with more than 700 members representing all Ohio county courts. He will also serve as president of the National Health Association.