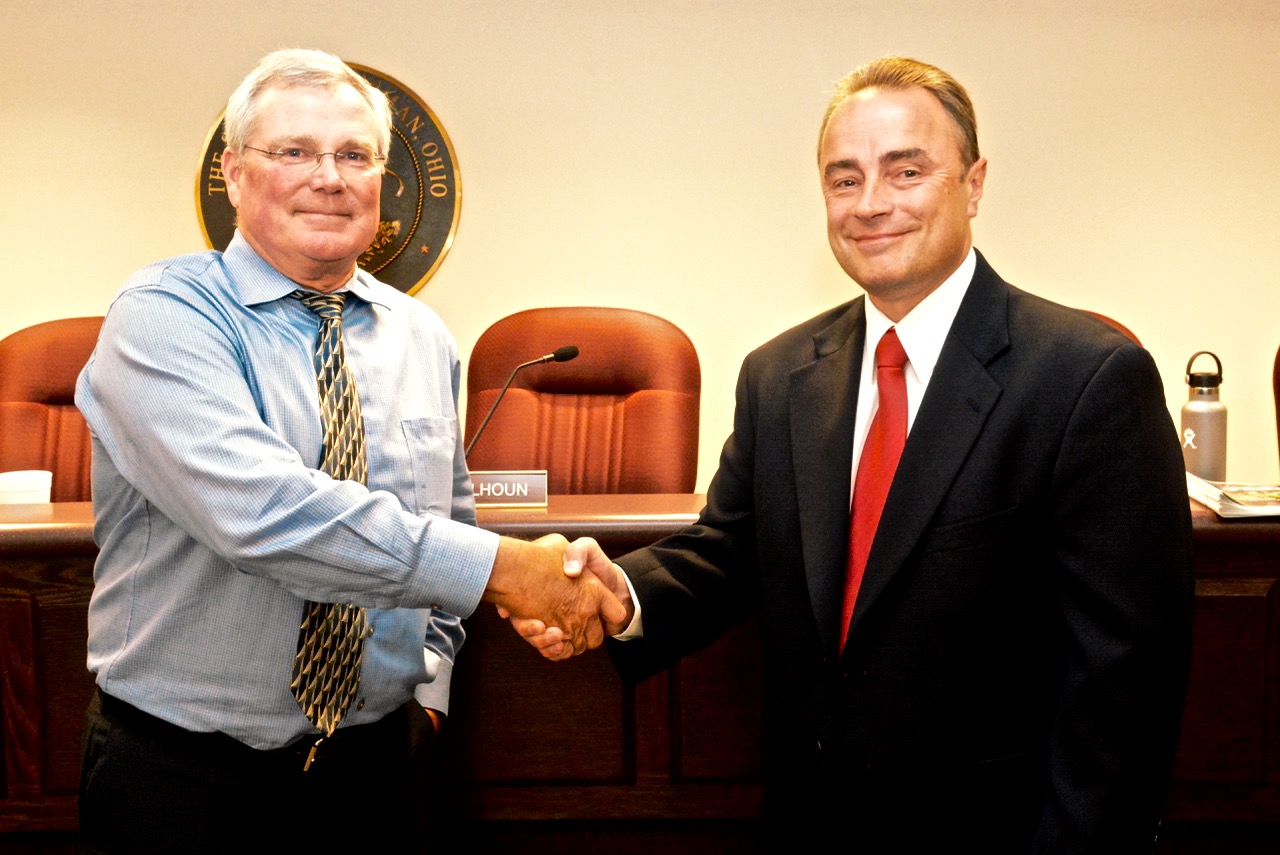 Albert Kakascik Promoted to Captain of Police Department
Albert Kakascik, a 27-year veteran of the Boardman Police Department, has been promoted to the position of Captain.
He had previously served as a lieutenant, sergeant and patrol officer. His assignments have included patrol supervisor, detective supervisor, support services manager and 911 Manager. Currently, he is assigned as the supervisor for the detective, records and communication divisions.
Kakasckik holds a Bachelor of Science in Criminal Justice and a Master's in Criminal Justice from Youngstown State University. He is also a graduate of the Police Executive Leadership College in Columbus, and completed the Certified Law Enforcement Executive program in 2006. Kakasckik successfully attended the FBI National Academy in Quantico, Virginia and has attended numerous in-service training courses. He has served as a Computer Voice Stress Examiner since 1997 and recently completed Critical Incident Team training at YSU.
PHOTO: Boardman Police Chief Jack Nichols congratulates Albert Kakascik upon his promotion to the position of Captain in the department.