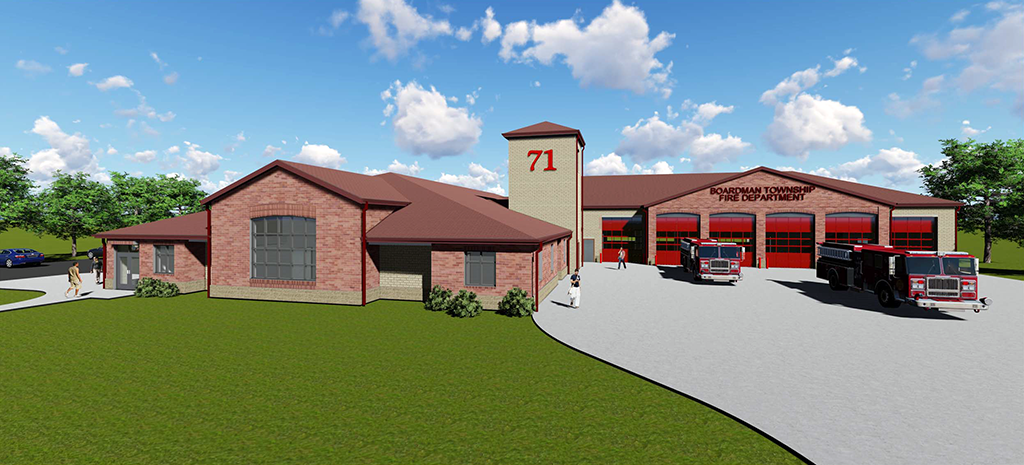 New Fire Station Construction Contract Awarded
A Salem construction company will build the new central fire station in Boardman. Boardman Township Trustees announced Friday the J. Herbert Construction company has been awarded the contract to build the new station on a vacant property. It will be located on Market Street and Stadium Drive, next to Boardman Center Middle School.
Construction will begin next month and should be finished by year's end.
Trustee Larry Moliterno called building the fire station a "once-in-a-generation event."
Fire Chief Mark Pitzer is glad to have something new: "To be able to replace it now, it's big for our fire department. It's a big morale booster, too."
Rocky DiGennaro, president of Western Reserve Building Trades, publicly thanked the trustees for agreeing to use as many local union workers as possible during construction of the new Boardman Fire Station.