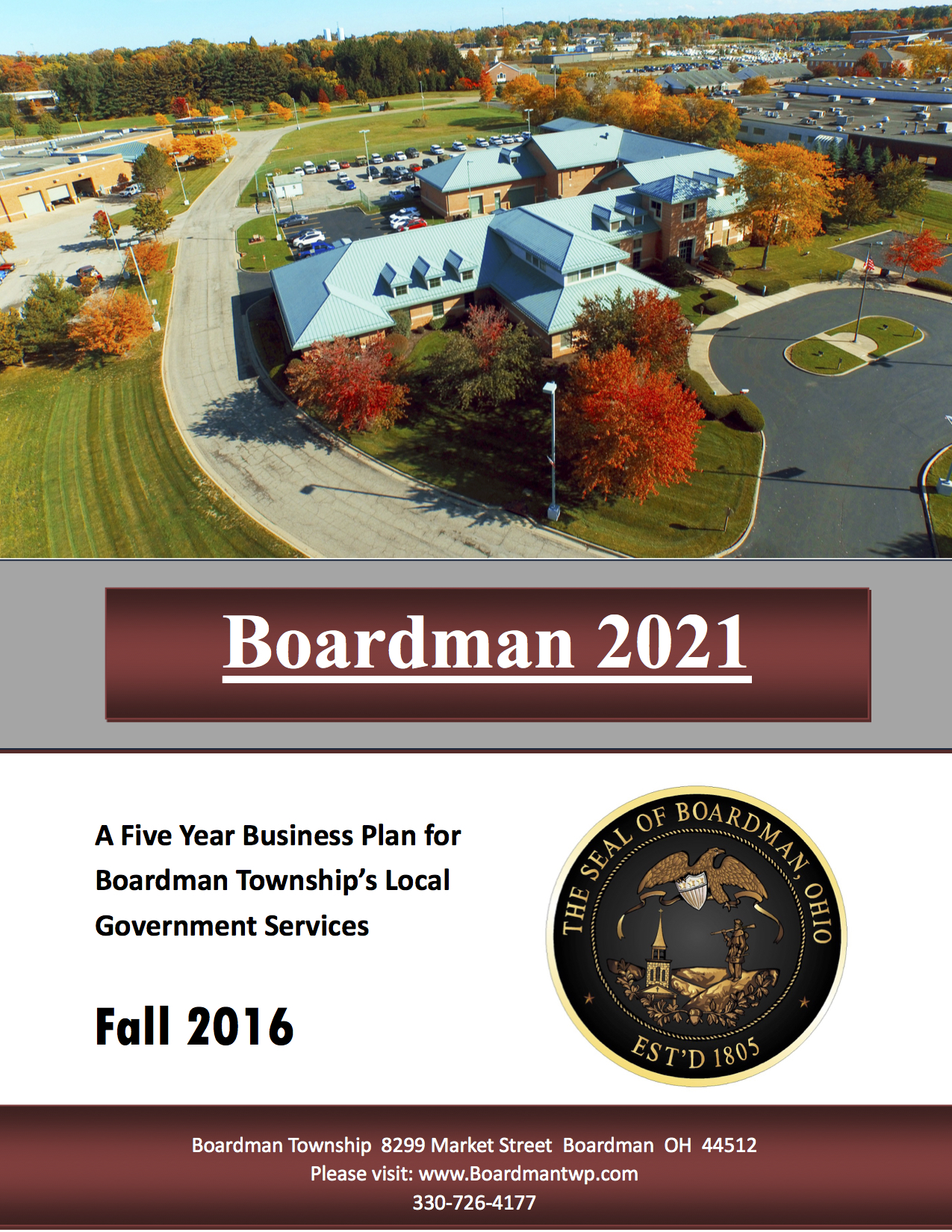 Boardman 2021 Plan Sets Township Priorities for the Next Five Years (w/video)
The Boardman 2021 Plan was developed by township officials to communicate the priorities and objectives of the Township. The Boardman 2021 plan will provide not only the vision but the mission of the Township Trustees and Fiscal Officer for the next five years.
Guided by this plan, the Township will take a hard look at capital and infrastructure needs and improving customer service. The Township provides community services in the form of police and fire protection, road maintenance, and business and residential zoning guidelines. Boardman Elected Officials want to maintain our standard of excellence by ensuring equipment, infrastructure and staffing levels are maintained or improved upon over the next five years. To accomplish this task, it will take transparency, discussion, and community support as the Boardman 2021 plan provides the foundation for moving forward.
Click here to view and/or download a .pdf version of the plan.