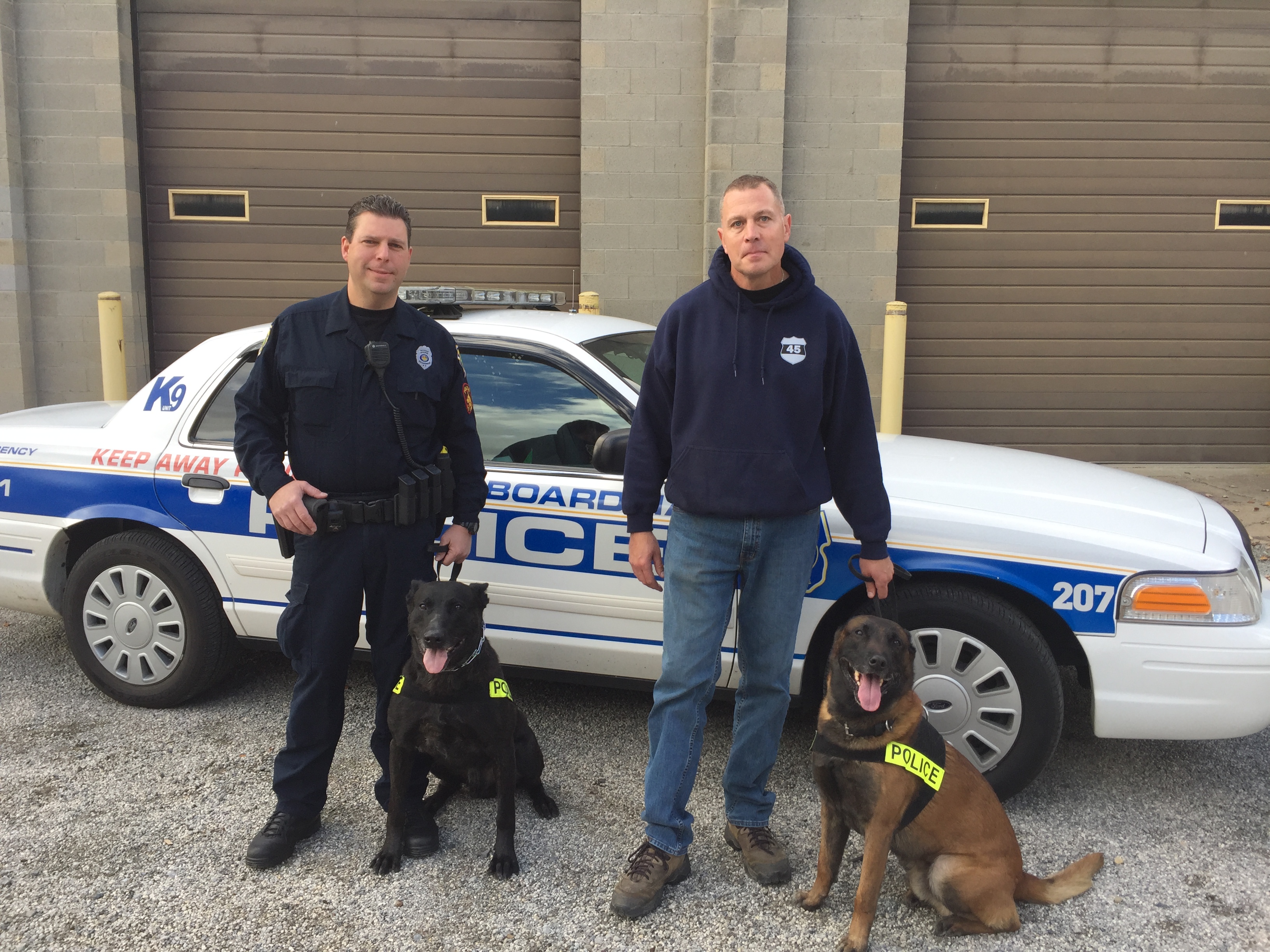 Watch BPD K-9 Unit in Upcoming Videos
The Boardman Police Department K-9 Unit will be featured in upcoming informational videos that will soon be posted on Boardman Township social media. The videos will explain the role of the highly trained dogs, and will also show the training regimen of  K-9 Officer Eros. You'll see Eros practice an "apprehension" and also a "drug sniff."  Watch for a launch date of these new videos.
Seen in this photo are Patrolman Darren Tallman with K-9 Officer Sumo and Patrolman Brian Cionni with K-9 Officer Eros.