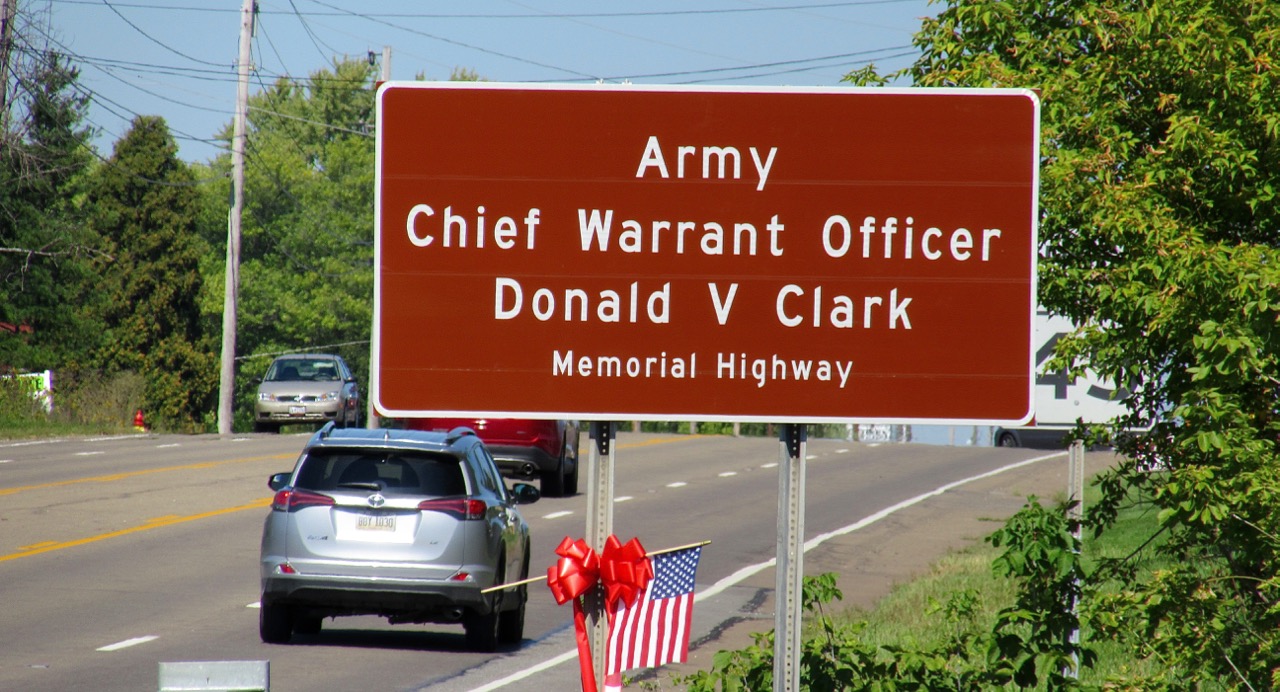 Section of Market Street Renamed for Fallen Soldier
At a September 19 dedication ceremony at the Boardman Township Administration Building, a two-mile stretch of Market Street, from Route 224 to just north of Western Reserve Road, was renamed the Donald V. Clark Memorial Highway.
The honor recognizes the sacrifice of Donald V. Clark Jr., a 1989 graduate of Boardman High School, who was killed in action while serving in the Army near Mosul, Iraq in 2008. Monday's event, which was attended by several family members, took place on what would have been his 45th birthday.
Also participating in the ceremonies were state Sen. Joe Schiavoni of Boardman, D-33rd, state Rep. John Boccieri of Poland, D-59th, and Boardman Trustee Larry Moliterno.
A plaque was presented to Clark's parents by Joyce Mistovich, chairwoman of the Boardman Park Commissioners. The plaque will be placed in the park's Veterans Memorial area near the Maag Outdoor Arts Theater. A portrait by local artist Ray Simon was unveiled that depicts a scene symbolic of Clark's service.