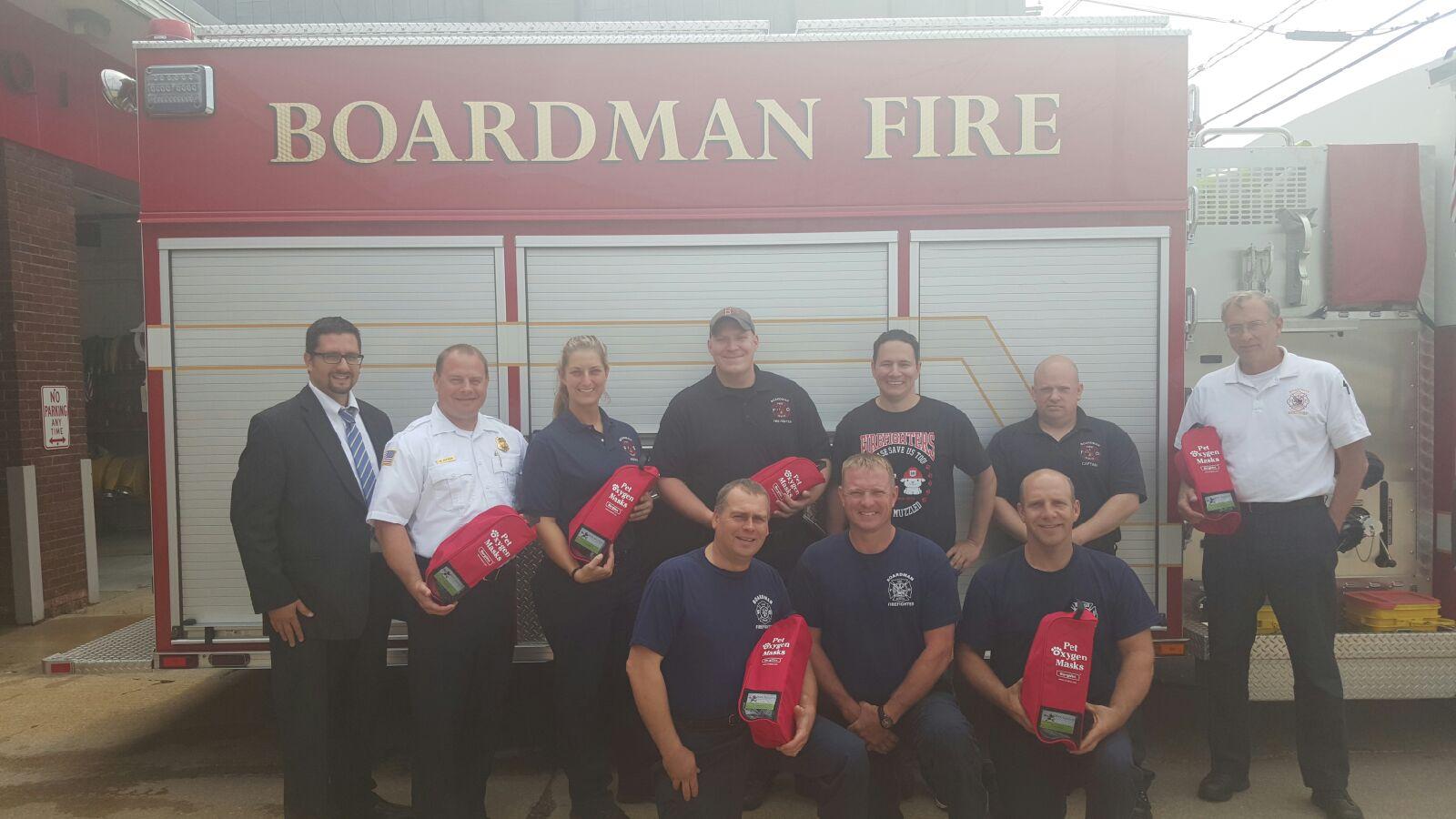 Fire Department Receives Pet Oxygen Masks
With proceeds from a recent fundraiser conducted by the non-profit organization Never Muzzled, Boardman Township obtained six pet oxygen masks, which firefighters can use when rescuing pets from a fire at a residence. A donation from Invisible Fence will enable us to purchase three more. A big thank you to both groups!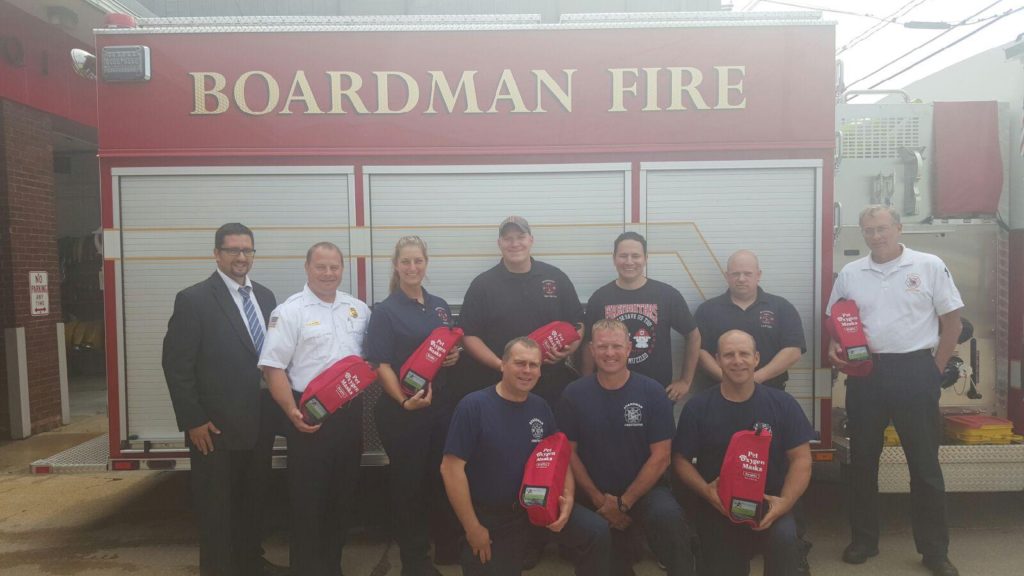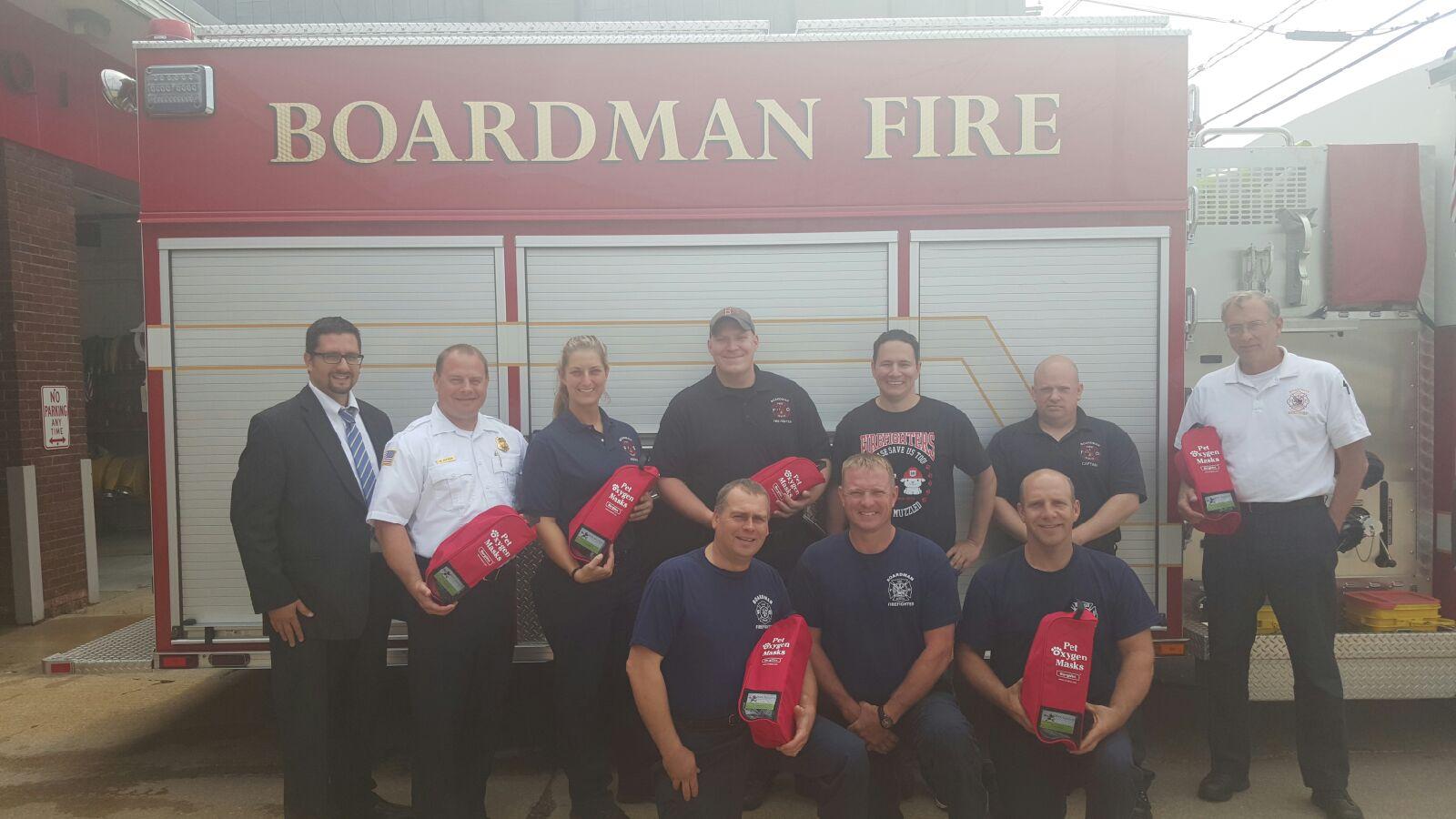 (Front row, L–R): John Berardi, Gary Hemphill, Chris Pater
(Back row, L–R): Township Administrator Jason Loree, Fire Chief Mark Pitzer, Jessica Kollmorgen, John Miller, Jason Cooke, Captain Bill Glaser, Assistant Chief Don Kloes.