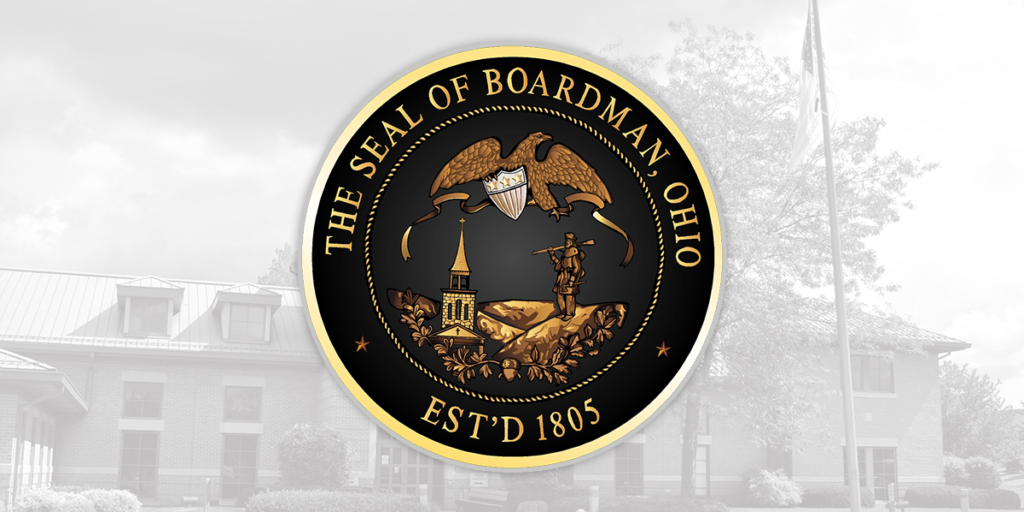 Access Information for January 10 Trustee Meeting
The Boardman Township Board of Trustees will hold a regular board meeting Monday, January 10, 2022, at 5:30 PM. Boardman residents can join the meeting via Webex conference call:
Call 408-418-9388
Enter meeting number 2633 231 9499
Enter password 56564485
This board meeting will be held at the Boardman Township Government Center at 8299 Market Street. Limited seating will be available to members of the public who wish to attend the meeting in person. Face masks are required.
Prior to the meeting, if you have any questions regarding the meeting, please contact Jason Loree directly at jloree@boardmantwp.com or 330-501-5776.
To view and/or download the Agenda for this meeting, click here.