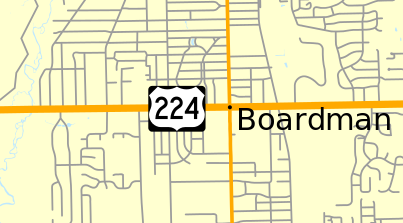 Boardman Twp. Has Concerns About Installation of Traffic Barriers on Rte. 224
The Ohio Department of Transportation (ODOT) has proposed installing three traffic barriers on US Rte. 224 between the Shops at Boardman Park and Tiffany Blvd.
Boardman Township has concerns about this installation, as it will make it difficult for the township's safety vehicles to drive through this corridor and make left turns to reach areas in need of Fire or Police Department assistance.
The Township has sent a letter to ODOT explaining these concerns, which you can read by clicking this link.
If you would like to express your views on this subject to ODOT, you can call 330-786-3100, or write a letter to:
ODOT District 4
2088 S. Arlington Road
Akron, OH 44306